Our vision at the Ontario Hazelnut Association is to help to lead the development of a sustainable hazelnut industry that provides a premium and profitable product that is sold in and exported from Ontario.
Join our community of hazelnut farmers, nurseries, industry partners, researchers and farming enthusiasts, all are welcome!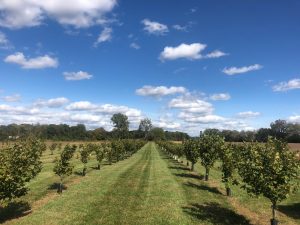 Thank you to everyone who was able to attend our farm tours this summer! We had amazing turnouts, fantastic speakers and lots of networking. If you would like to host a farm tour next year, or have feedback about this year's tours, please email us at contact@ontariohazelnuts.com
Check Out Our Latest News
The OHA is embarking on another project in hopes to secure a Sustainable Canadian Agricultural Partnership Grant. Please see the following RFP. November 5, 2023 …
Read More
Keep up to date by signing up for our newsletter!